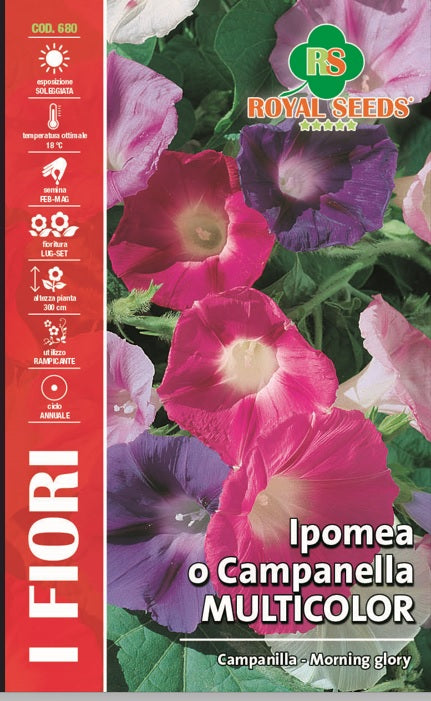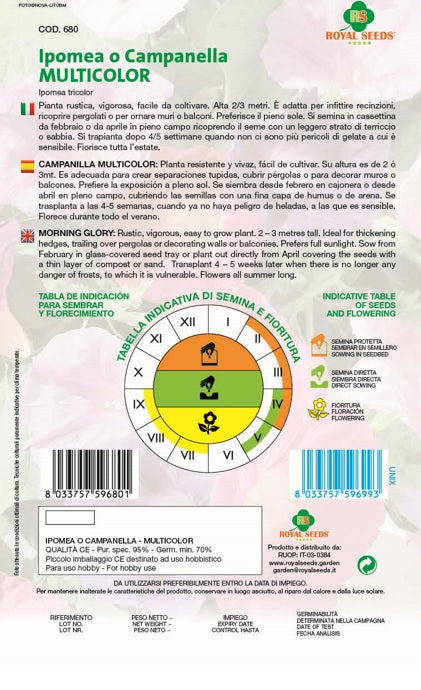 Morning glory - Ipomea Multi-colour RYMF333/1 - 680
Sale price
$25.00
Regular price
Morning glory - Ipomea Multi-colour RYMF333/1 - 680
Sale price
$25.00
Regular price
Product description
Product reviews
Mixed colour Morning Glory bell flowers. Vertical coverage of wide surfaces. Prefer Sunlight rustic, vigorous, easy to grow plant . 2-3 meters tall.
Recommended for climbing ideal for thickening hedges, trailing over pergolars or decorating walls or balconies. 


Approximate seeds quantity: 3g
Sow: from February in glass covered seed tray or plant out directly from April covering the seeds with thin layer of copost or sand. Transplant 4-5 weeks later when there is no longer andy danger of frosts to which it is vlnerable. - end May and flowers mid June - end October in all summer long.